我们怀着沉痛的心情宣布,我司董事兼销售总监马萍女士于2018年2月13日因突发疾病,永远地离开了我们。

为了缅怀纪念我们共同的亲人和朋友,启世机械于2018年3月5日举办了马萍女士追思会,铁路局、焊接及制造业界友人与启世员工及马萍家属一起,以平静温馨的形式,与我们最可爱的战友进行了最后的告别。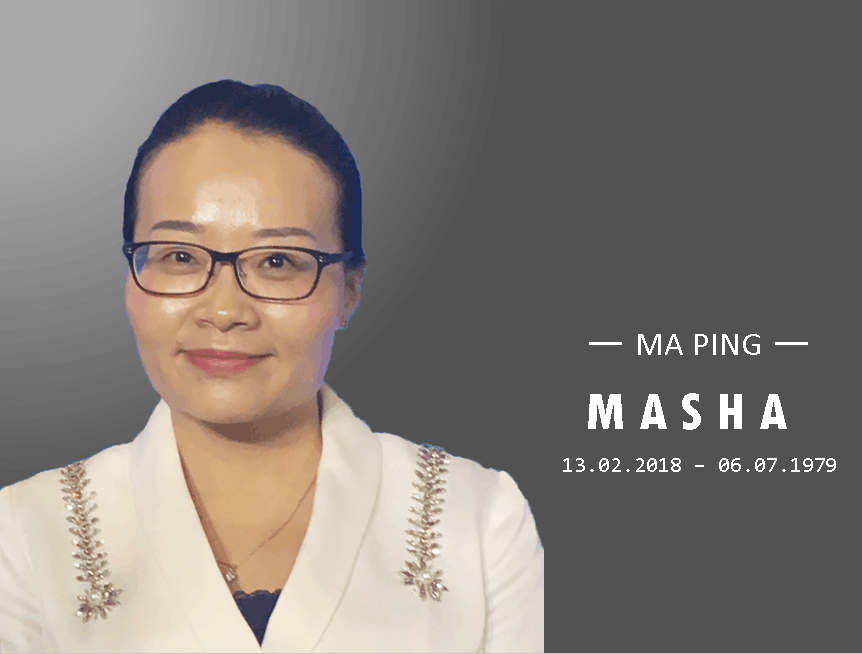 追思会上,我们公开了乌克兰巴顿电焊研究院、潘际銮院士以及一众业界友人对马萍博士的吊唁文。启世机械同事撰写诗歌,以表达悲痛之情,和期待马萍女士重生的祝愿。


---

以下是乌克兰巴顿电焊研究院的唁文原文:


The sad news have reached us: Ms. Ma Ping dead. She is no longer with us. This news shocked a huge number of her Ukrainian friends and partners who took this loss with deep sorrow.
Ma Ping had a long-standing relationship with Ukraine. Ukrainian friends named her our Masha. In 1999 she started her studies at the Kiev Polytechnic Institute. There she fully demonstrated her abilities, with a successful master's degree and subsequently graduated as a Doctor of Philosophy in 2009.
She was well known and respected at Kakhovka Electric Welding Plant, where she had partnership.
At the Electric Welding Institute Masha was always an honored guest, and was personally acquainted with Academician Boris Paton, who is the President of the Academy of Sciences of Ukraine and Director of the E.O. Paton Electric Welding Institute.
Ms. Ma Ping was a bright person, to whom everyone could not help feeling sympathetic. She was extraordinary communicative and hard-working, in all our joint projects was their engine. Thanks to her energy and perseverance, many projects with Ukrainian partners were implemented. Everyone who met her on their life, fell under her personal charm, always became her friends.
Ms. Ma Ping was full of plans and did not allow anyone around her to calm down the results achieved. Her voice always cheered up and inspired optimism. She always tried to find a solution in any difficult situation and almost always she managed to do it.
The loss of such a partner and a friend can not be made up. And now, when she is not with us, her affairs continue to live, and her memory will remain forever in our hearts.
The Paton Welding Institute
Vitova Ltd
Kiev Polytechnic Institute
Kakhovka Electric Welding Plant
---

以下是启世机械焊轨机产品部经理剡建锋为昔日"战友"写的诗
——《念,我的挚友》


天苍苍,野茫茫
美丽的草原是家乡
风儿轻抚,草儿荡漾
格桑花绽放
骏马驰骋,鹰击长空
英姿飒爽,热血一腔
雁南飞,栖息拓疆
成就辉煌
似桥梁,似红娘
中国~乌克兰
珠海~基辅
启世~巴顿情谊源远流长
手拉手,肩并肩
服务八方
驶向四面八方的铁轨
妳用急促的脚步丈量
热情洋溢,仪态万方
人格魅力,不凡气场
温情,友善,纯真
散发着生命的正能量
如沐三月春风
五月骄阳
上善若水任方圆
弥足珍贵
铭刻不忘
幸运之花,烂漫绽放
挥挥袖,妳走啦
我四处张望
寻找妳的踪影
这里,那里,眼前,远方
蓦然回首
百合花丛中微笑
哦!还是心中的模样
恩!还是亲切的脸庞
奈何桥两边
天各一方
.....
思念扬帆起航
飘飘荡荡向远方
忆往昔,历历在目
再回首,不辞而别的惆怅
春暖花开,草长莺飞
从此不再劳累
没有忧伤
马头琴低吟
捎去我的思念
梦中
互诉衷肠


---

重生吧,Masha!

我们偶然相逢于世
这只是短暂的分别
我满心感恩
这只是短暂的分别